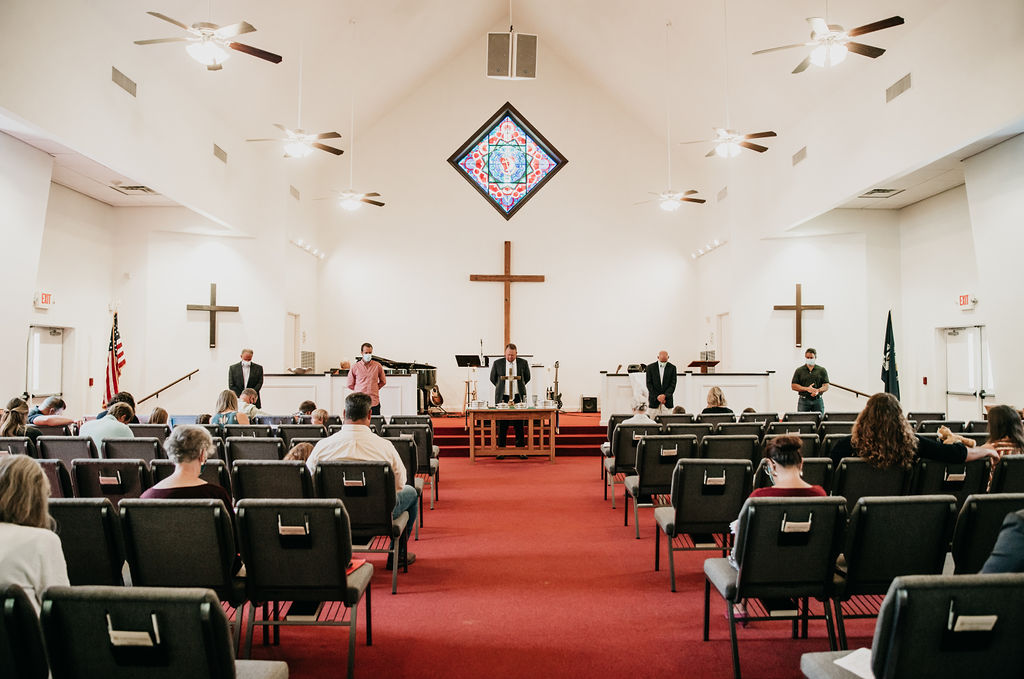 Join Us for worship!
Visiting churches can be intimidating, you don't know what to expect from the people, the pastor, and the whole experience. We want to make visiting FPC an easy experience for you! Check out our "what to expect" section to find out more.
JOin us for worship!
Visiting churches can be intimidating, you don't know what to expect from the people, the pastor, and the whole experience. We want to make visiting FPC an easy experience for you! Check out our "what to expect" section to find out more.
Service Times
Sunday School at 9:00 am and Worship at 10:30 am
Address
16330 Hwy 1085 (Bootlegger Rd.)
Covington, LA 70433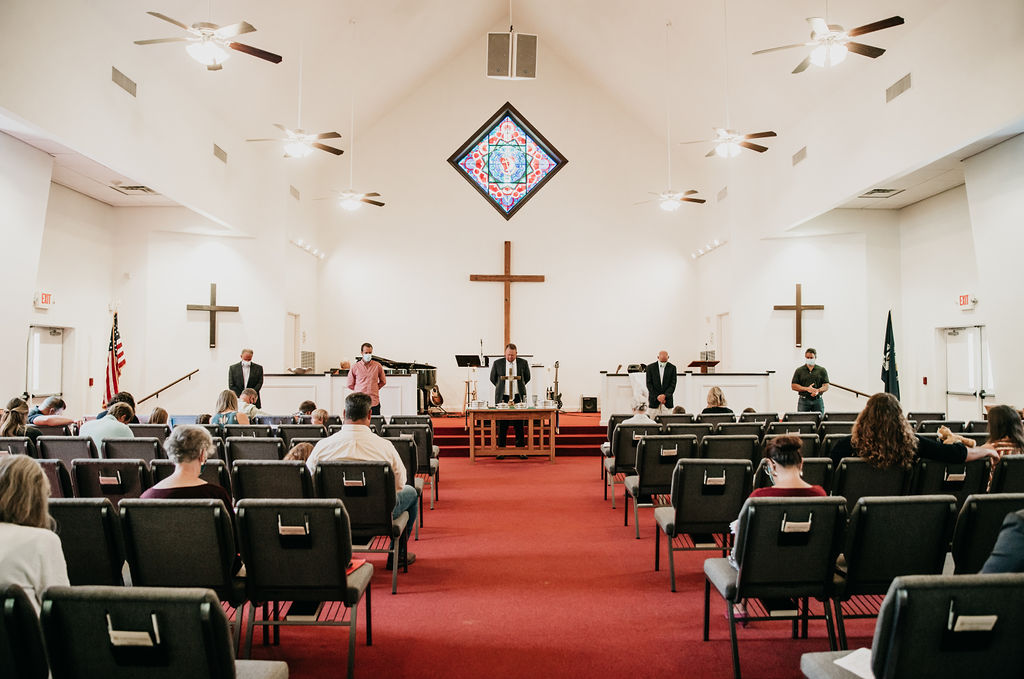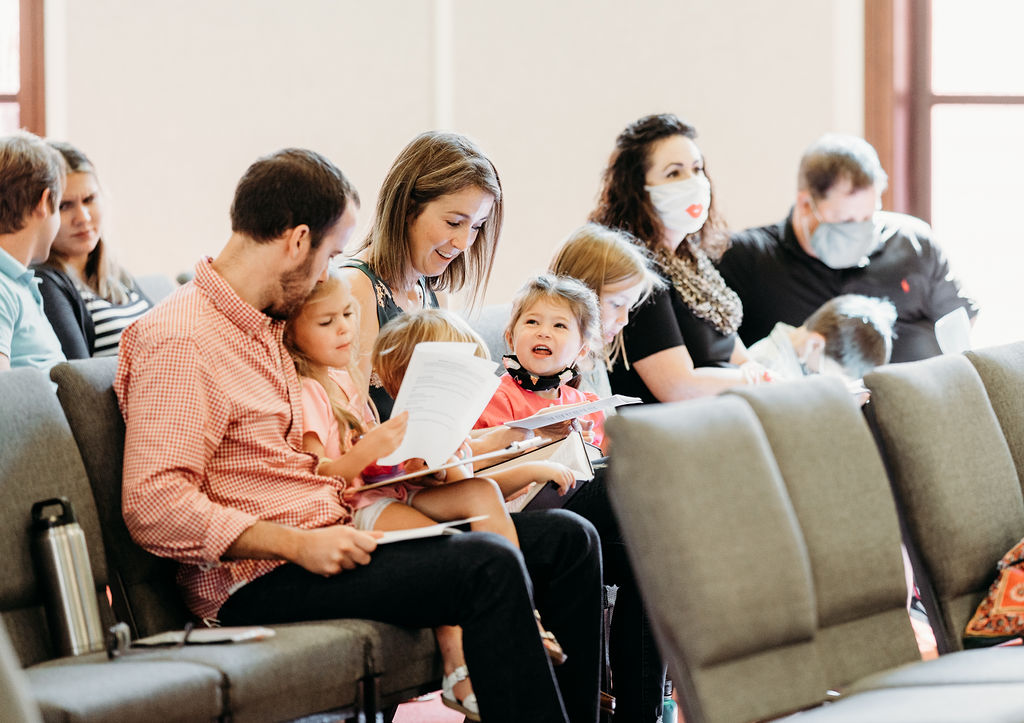 What should I wear?
The goal of Sunday morning is to help you reconnect with and recommit to God. So dress however you would feel comfortable for that task. While it's not uncommon to see folks wearing suits or dresses at Faith, others (especially those wrangling small children) will dress more casually.
What will my kids do?
We're a family church, which means we keep our children with us most of the time in worship. That said, we do have a nursery and children's worship during the sermon time for children from 3 months to 1st grade. But even that is not mandatory. We want you and your children to feel safe and cared for while you visit.
What is service like?
Our hope is that you leave worship feeling equipped and empowered to confidently and clearly play your part in God's story of redemption. While we follow a fairly traditional Presbyterian liturgy or structure, our Pastor is very conversational and casual. You can expect a comfortable family atmosphere, where you will be loved and challenged to follow Jesus. Expect to read Scripture, to pray, to sing the hymns of the faith, to hear a Gospel-centered sermon, to take communion, and to depart with a calling to fulfill.
What else is offered on Sundays?
Prior to our 10:30 Worship service, we meet as a congregation at 9:00 am in a large group setting and then split off into our age-appropriate Sunday School class from 9:15-10:15. Sunday School focuses on helping you discover and live out your calling as a Christ-follower from Monday to Saturday. We currently offer two adult classes to choose from and two children's classes as well as a nursery.
Children
What do my kids do during worship? Your kids will stay with you for most of the service, right up until the Sermon portion. At that point, we offer nursery and children's church for kids aged 3 months to 1st grade. There they will participate in a fun, age-appropriate curriculum that is focused on teaching children the stories of the Bible in order to deepen their understanding of and strengthen their relationship with God. We know they will have fun each week as they learn about who God is through games, activities, music, and arts and crafts.
Do I have to register my kids? Yes! We ask that all first-time visitors sign their children in at the classrooms and provide contact information, so teachers may send parents a text message in the event we need to contact you during the service.
Can my kids stay with me? Of course! We know that going into a classroom full of new faces can be a nerve-wracking experience for kids (and parents). You are welcome to keep your kids with you for the entire service. We have coloring pages and colors available to help kids participate in worship and the Narthex is available for nursing moms or kids who need to get the wiggles out. Our congregation is not bothered at all by the noises kids can make during service. We want you and your kids to feel cared for and welcomed at FPC.
At FPC we understand that the world is messed up broken place which can make the already hard task of finding a church feel impossible. It's our desire to be transparent about who we are and what we believe. We invite you to come worship with us, explore the Bible with us, engage with us in friendship so that you can better live out your calling in God's plan of redemption of the world.
What are your COVID protocols?
We ask that you show love and care for others, paying attention to their concerns and acting accordingly. We are not requiring masks but have them available if you need one and many of our congregants and worship leaders will be masked. We also have individual communion cups, with juice and bread, for those who still wish to follow distancing guidelines.
What about communion?
We believe that communion is a weekly renewal of our relationship with the Lord. We believe the communion table is not FPC's, or even our denomination's table, but the Lord's. We invite all who profess faith in Christ to participate.
We keep our children with us during communion to feel included in all that we do as a community. If they are not yet taking communion, we will still invite them to accompany you to the Lord's Table. As you process to the communion table, Pastor Jason will speak a short blessing over your child, so that they know they are loved and included in God's family.
Am I expected to give money?
No! We want you to feel blessed by visiting our community, not pressured to give. We do ask that visitors fill out a visitor information card. For every card we receive, we donate $5 to the Northshore Foodbank.
Where do I enter the building?
We have two entries into our sanctuary. The main entrance is at the front of our building where a greeter will be handing out worship guides and available to answer any questions. You can also enter through the side door that leads you into the front of the sanctuary.