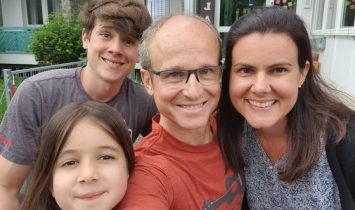 Partner Mission Update
The Kim Family and TeachBeyond France are working with two different Christian Schools to spread the message of
the Gospel in France.
• The International Christian School is a new project that would serve the immigrant and international population in
their Provence, giving children a chance to receive a quality Christian, bilingual education while enabling them to
know Christ.
• The Daniel School is a flagship Christian School in the area. Their partnership allows TeachBeyond to expand their
recruitment of teachers and staff to North America. More staff is likely needed as the French government plans to
outlaw homeschooling next year, driving more families to consider Christian Schools in France.